False Ceiling Contractors in Noida
Looking for a false ceiling contractors near me? Your search for the best false ceiling contractors in Noida, Greater Noida ends here!
We have a team of experts who make your life easier. Managing projects or implementing false ceilings in offices, homes, or elsewhere is a typical task, but when you have the right professional, your whole life is easy.
Generally, a false ceiling is a ceiling below the main ceiling of the room. It enhances the overall look of an office, home, kitchen, or building. False ceilings are mainly used to hide cable/wires, sound insulation, fire safety, energy efficiency, moisture, and fall protection. Noida is one of the advanced and developed cities of India. The city has a world-class infrastructure that meets the needs of everyone. There are many multinational companies transferring information technology from the country to the world market. Various universities, health facilities, schools, shopping malls, and multiple cinemas are located in Noida.
Noida, with its growing importance as a recognized center for IT and infrastructure development, is now part of the country's metropolitan area. It has robust infrastructure and connectivity. Greater Noida Expressway and Delhi Metro's Blue Line and network in this city have strengthened its position as one of the largest real estate destinations in NCR. Several other factors, such as increased employment opportunities, the emergence of large shopping malls. Robust connectivity, affordable housing, and a higher standard of living have helped Noida to become an important extension to Delhi.
With the increase in development, the demand for property in Noida is increasing day by day. Daily new houses or residential buildings are constructed to meet the demand. As a result the demand for interior designers and false ceiling contractors in Noida, Greater Noida is increasing day by day.
Why Choose HB Ceilings?
Currently, the false ceiling is also used as an element in the declaration of ownership. It is currently available in a variety of sizes, designs and colors to suit the needs of customers according to their taste and vision for their property. Gypsum ceilings have become a very important part of the entire spectrum of home decor in the country as well as around the world in various countries. The news was a breath of fresh air for the suspended ceiling contractors in Noida and across the country.
We provide false ceiling services together with a complete lighting solution. Our services are in accordance with customers' tastes and personalities while adhering to quality standards and budgets. Some reasons to choose us as your false ceiling contractors-
No Delay in Work
Customer-Centric Design
High-Quality Materials
Highly Experience Workers
Advanced Equipment
Easy Payment Options
---
---
Specialized false ceiling contractors in Noida, Greater Noida, Noida Extension.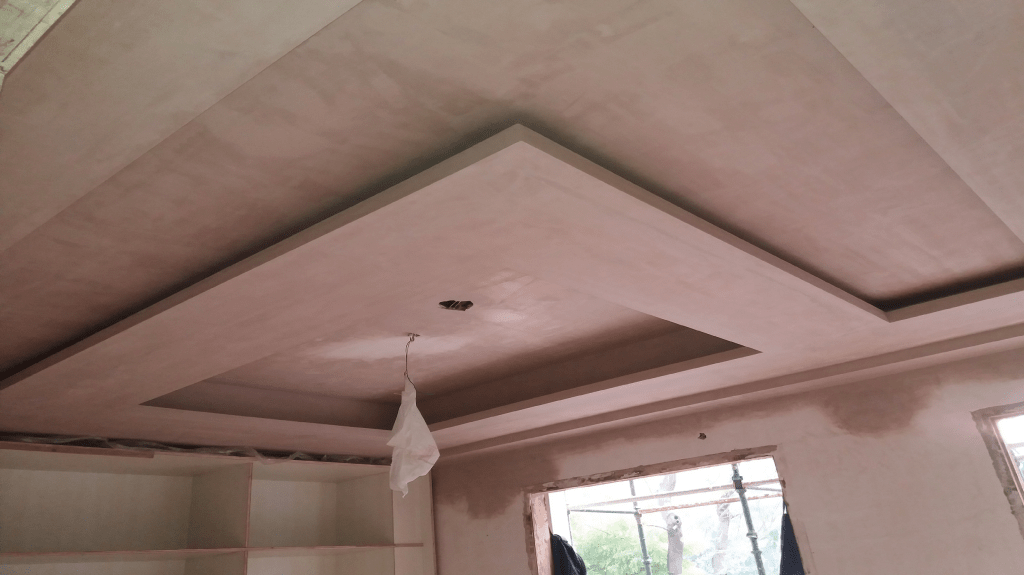 At HB Ceilings, we combine functionality and aesthetics to give homeowners a personal and efficient home design. We specialize in false ceiling and interior design and help you create a personalized home that fits your lifestyle. From living room designs to furnishings, we are here to help you find the best false ceiling contractors near me that suits your needs and style. Our people specialize in the design, manufacture and installation of this beautiful interior design tool. This professional works hard to create designs that he thinks best suit people's needs and vision. And therefore, a professional stretch ceiling work contractors in Noida and in the rest of the city is a highly respected professional and is in demand by people all over the country. The Corona pandemic has undoubtedly affected all of us. As quarantine and social distance rules are in place across the country that prevent this professional from entering the home and installing false ceilings in rooms, whether they are residential or commercial.
We offer all kinds of false ceilings services, including PVC ceilings, Grid ceilings. Armstrong ceiling, and PVC laminate ceilings in Noida, Greater Noida, Noida Extension. Our modern false ceiling design reflects superior finishes and a professional approach to ceiling quality that reflects the competence of our designers. We provide residential and commercial false ceiling service in Noida, Greater Noida. Our false ceiling contractors in Noida Extension, Greater Noida is known for their unique design, longevity, and maximum use of space. 
Types of False Ceiling Service-
Gypsum false ceiling
POP false ceiling
MDF false ceiling
Grid false ceiling
PVC false ceiling
Armstrong false ceiling
Metal false ceiling
Glass false ceiling
Soundproof false ceiling
Wooden false ceiling
Areas we serve:- False Ceiling contractors in greater Noida | False Ceiling contractors in sector 74 Noida | False ceiling contractors in sector 150 Noida | False ceiling contractors in sector 76 Noida | False Ceiling contractors in Greater Noida West | False ceiling contractors in Noida Expressway | False ceiling contractors near me | False Ceiling work contractors in Noida